Online Banking

Quick Links
eServices
Call a Member Service Representative today to set up your Personal Identification Number (PIN) to take advantage of all these FREE, CONVENIENT electronic services:
Online/Mobile Banking
LES is here when you need us, day or night, every day of the week. When you sign up to use the credit union's e-services, you can do many transactions on your schedule, not ours. In addition to checking balances and making loan payments, you also can transfer funds between your share savings account and your checking account or transfer funds between joint accounts. www.lesfcu.com
E-Statements
Did you know that by using e-statements you're actually making the world a little greener? Here's how it works – simply sign up to receive your credit union account statements electronically. Then when your statement is ready, we'll send you an email directing you to a secure site where you can view it.
You can then save it electronically, or if absolutely necessary, you can print it. You'll not only save a tree or two, but you can also reduce the clutter on your desk, kitchen counter, or in your filing cabinet. To get to the Estatements log in to your online banking, under the tab that says accounts you will see Estatements.
Bill Pay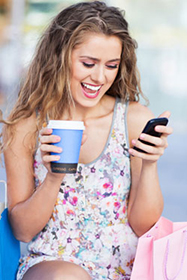 Tired Of Writing Checks? Make your life easier with Online Bill Pay; it's fast, secure, and convenient. With online bill pay, you're in control.
Pay your bills anytime: day or night, on vacation, at the office – anywhere you have access to the Internet.
You decide how much to pay, who to pay, and when to pay.
Schedule a regular payment to be automatically processed on the day you choose.
Payments are transmitted safely and securely.
Add, edit, and view your list of payees anytime.
View payment history for all your online payments.
You'll never have to seal another envelope or lick another stamp again!
Telephone System
Did you know that you can check your account balances any time of day or night from your phone? With LESFCU's automated system you can check your account balances, transfer funds, and make loan payments between your accounts from any phone at any time of day. Just call (225) 342-3288 or 1-800-259-3291 select option 2!