Online Banking

Quick Links
Recreational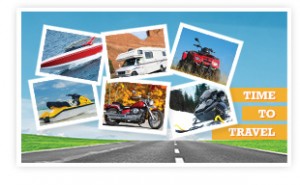 Recreational Vehicle Loans

LESFCU's low rates make purchasing or refinancing a New or Used Boat, All Terrain Vehicle (ATV), Personal Watercraft (Jet Ski) or RV simple and fun! Our speedy application process can often allow you to be driving your new toy or floating off into the sunset the very next day! With our low, competitive rates, we are sure to have a product tailored just for you!
Up to 100% financing
Get pre-approved and shop with confidence!
Flexible repayment terms and low monthly payments
GAP Protection available
Calculator is located on the Home page to assist you in quickly computing your low monthly payment.
Let our Loan Specialist assist you today and help you enjoy your new toy!